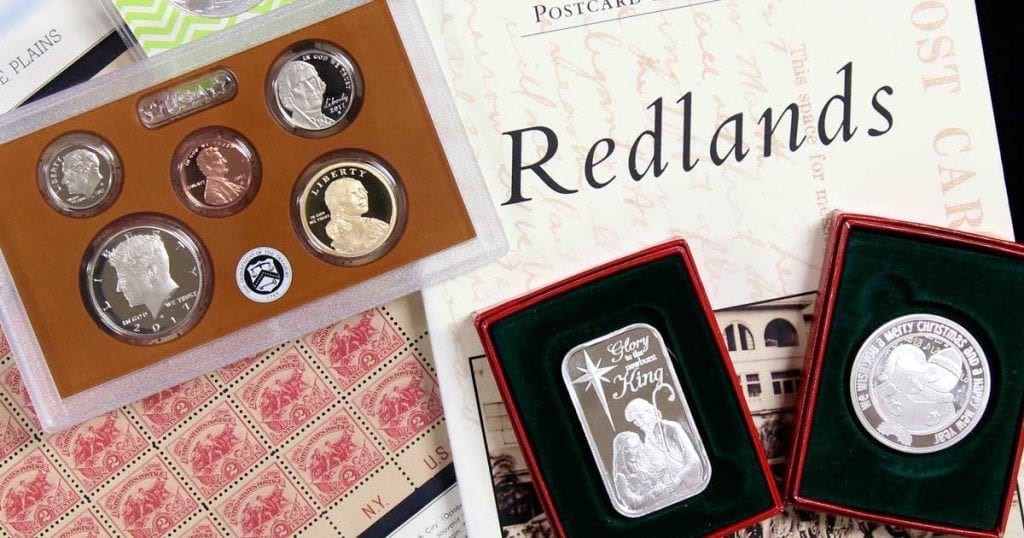 They're going to grow out of that sweater, but you can find gifts that will never get thrown out.
We're talking about the unique inventory at
 Coops Coins and Collectibles
 available for shoppers to find a present that will hold or increase its value, never go out of style, and maybe even be the beginning of a lifelong activity you and the recipient can do together.
And as a bonus, there's something in it for the shopper -- a lot of fun.
You will find rare or collectible coins, which are neat to own individually and are likely to be a good investment or family heirloom.
There are also starter kits for collecting.
Starting a collection with a parent is a gift that says you want to spend more time together. Getting your child started may be the inspiration for a lifetime passion.
We also have Redlands books by Coops co-owner
 Randy Briggs
, and Redlands postcards.
For young kids, a proof set for the year the child was born carries sentimental (and monetary) value. Another idea is to get items that say 2017 on them for newlyweds, retirees or people commemorating other milestones.
And for people with special interests who seem to have everything, we've got you covered.
Know an engineer? We have stamps, bills and coins with trains on them. A military buff? How about 1-ounce Navy silver rounds (or any branch). Buying for a bird watcher? Someone who likes old movies? Come on in.
Best of all, you don't have to know anything about collecting or coins to shop well. The staff are experts with enthusiasm you can't help but catch.
Be the star of Christmas at your party. Do your gift shopping at Coops.