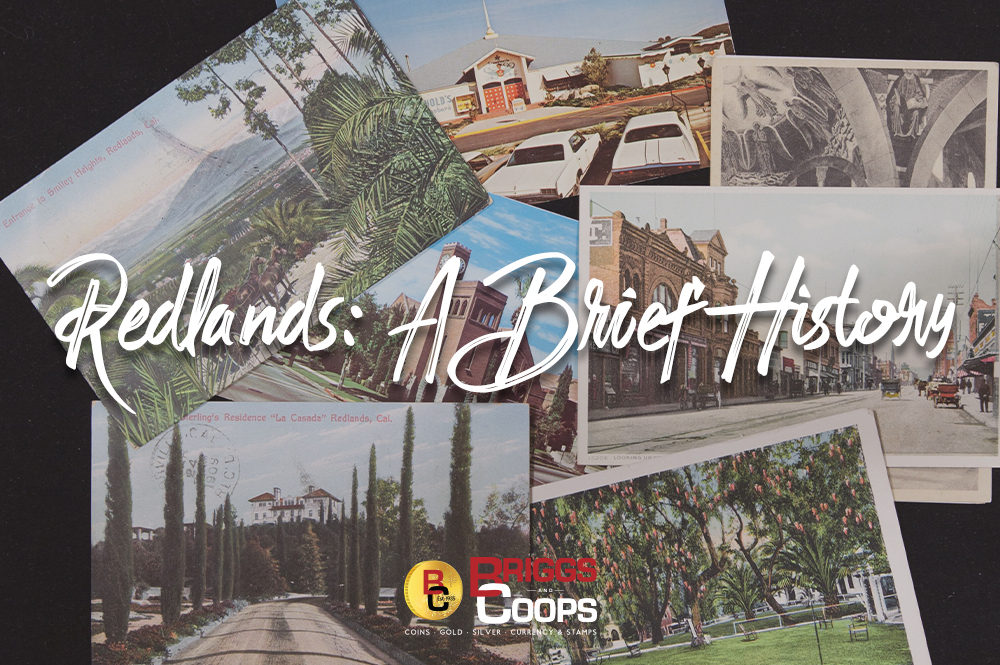 [vc_row bg_type="bg_color" bg_color_value="#ffffff"][vc_column][vc_column_text]
Redlands: A Brief History
In the valley of the San Bernardino mountains, nestled among orange groves, is the town of which we are proud to call home. As the country's oldest stamp and coin retailer, Briggs and Coops has remained in the San Bernardino and Redlands area for 80 years. And over this time, we have grown in appreciation for our town and its unique history.
[/vc_column_text][vc_column_text]
Redlands
, California, nicknamed the "
Jewel of the Inland Empire"
is indeed a hidden treasure within the hills of southern California. Its quaint downtown streets and picturesque orange groves make it a charming place to live. However, long before Augie's Coffee House, Olive and Citrus and weekly market nights, it was primarily recognized for its railways, electric industry and of course, plenty of citrus production.
[/vc_column_text][vc_column_text]
In the 1880s, railways took the West by storm. Suddenly,
Salt Lake City to Southern California
and all the way to San Fransisco was connected by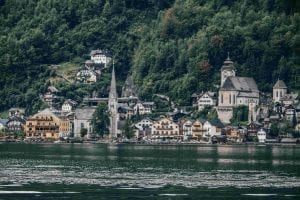 train. And it brought a flood of people to the Inland Empire. Frank E. Brown, a civil engineer, and, E.G. Judson, a New York stockbroker took note of the ideal climate for citrus production and established the town of Redlands. Here, railroads continued to gain Redlands' success as they connected the small town to booming Los Angeles.
[/vc_column_text][vc_column_text]
Electricity is perhaps a lesser-known but significant source of Redlands pride. In 1892, construction began on the Mill Creek Canyon powerhouse. This was the groundwork for the world's first transmission line, providing electricity to Redlands. And on August 5, 1893, the streets of Redlands were first illuminated with electric lamps. Today, the Southern California Edison Company can trace its roots back to these humble beginnings.
[/vc_column_text][vc_column_text]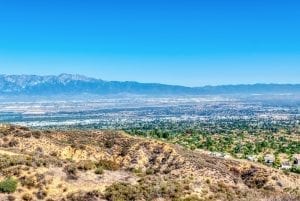 Citrus may be Redlands most iconic claim-to-fame. In 1882, Mr. E.J. Waite planted the first orange grove. From there, Redlands became the largest naval-orange producing region in the world and maintained its status for almost 75 years. By the 1930s it was home to three fruit packaging centers and more than 1500 acres of citrus groves. However, as the land became more residential, subdivisions replaced orange trees, and all three of the packaging centers were closed by the late 1990s. Despite an end to the citrus reign, oranges are still celebrated in Redlands. Everywhere you go, you'll see commemoration to the town's favorite fruit. And, yet there are plenty of oranges all around town, perhaps even growing in your front yard.
Besides the innovative and fiscal accomplishments of our town, Redlands has a reputation for investing in its community. And there is no better historical representative of this than the Smiley brothers. You may have recognized their name around town- the Library and the elementary school on Cypress are named in their honor. Alfred Smiley served as the First president of the Family Service Association and initiated the establishment of the
Redlands Library
. And his twin brother Albert donated the library to the city. The two equally felt strongly for this town and invested in its cultural and community success.
[/vc_column_text][vc_column_text]
We hope that you too share a love for the quaint yet proud town of Redlands. And as part of remembering its stories, the Briggs and Coops collection is stocked with mementos from Redlands' past. If you have something you think could be of value, we'd love to see it! Let's continue to learn about our town's history together!
[/vc_column_text][/vc_column][/vc_row]